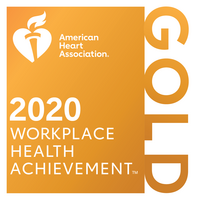 UC Berkeley Awarded American Heart Association Workplace Health Achievement Index AwardUC Berkeley is no stranger to receiving awards for workplace wellness and this year is no exception. Since 2009, the Be Well at Work
 Faculty/Staff Health Programs have been nationally recognized for 
outstanding achievements
 in the workplace and in 2020 received the Gold level 
American Heart Association Workplace Health Achievement Index Award
 - the highest recognition for creating a culture of health and investing in the health of their staff and faculty.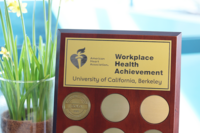 "The staff of UC Berkeley are like the engine that keeps us going, and they are crucial to the success of our educational, research, and public mission. Like our students, I want to see our employees not merely survive, but thrive. Prioritizing your health can benefit your emotional and physical well-being, as well as the health and operations of the campus overall."

Chancellor Carol Christ
The American Heart Association's Health Achievement Index is a web-based scorecard that looks at organizational best practices and aggregates employee health data to evaluate the overall quality and comprehensiveness of workplace health programs. UC Berkeley is one of 271 organizations and four UC campuses to be recognized at the Gold level for their commitment to creating a work environment built on science-based policies and programs.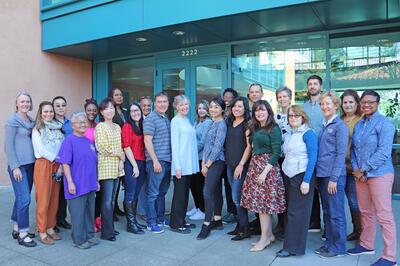 This recognition demonstrates Be Well at Work's commitment to prioritize the health of our campus community and through organizational policy, environmental initiatives and leadership such as: the Food and Beverages Choices Policy, the Healthy Department Certification and UHS' Strategic Plan Pillar: Bold Health Leadership.  
"The programs within Be Well at Work have always taken a comprehensive approach to provide services from prevention to intervention for both the individual and the organization, in an effort to best support the physical, mental, and occupational health and wellbeing of our faculty and staff." 

Craig Mielcarski, Director of Be Well at Work Program 
In 2021, Be Well at Work will remain focused and dedicated to serving as a leader and an integral campus partner, helping to create and institutionalize a culture of health and well-being.