Healthy Holiday Challenge 2018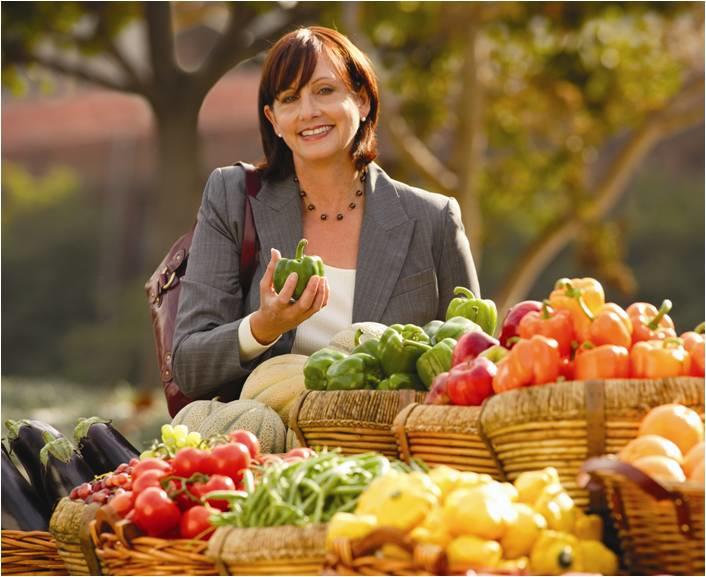 How the program works:
Newsletter

Each Monday morning, you will receive a newsletter through email to help you stay on track. The Healthy Holiday Challenge newsletter will include a weekly challenge with supporting tools and tips.

It's up to you how you would like to participate to get the support and motivation you need from the program. You can do any of the following:

Read the newsletters for motivation and reminders.
Report your participation each week (to be eligible for the weekly prize drawing).
Track your progress on your Personal Success Tracker and keep it with you to help you stay on track.
Share tips you have found to be successful with fellow participants. Tips will posted online.
Post on social media a photo of you working on your challenge or share a tip with #bewellatwork to receive an extra entry into the special Healthier Together prize drawing. Your profile must be public for the post to be found. Max extra entry: 1 per week. If you don't have a facebook, instagram, or twitter, feel free to send your photos or tips to kguess@berkeley.edu(link sends e-mail). 

Healthy Holiday Challenge Starter Kit 

All participants receive a Healthy Holiday Challenge Starter Kit. The kit includes:

"Please Don't Tempt Me" Table Tent to place in a visible place in your workspace to politely let co-workers know that you are working hard to not over indulge in holiday sweets and goodies.
Sunscreen pen, provided by HealthNet
Pen, provided by Anthem
Provided by Kaiser Permanente:

Lunch bag
Cardio wheel
Sticky notes

Healthy Holiday Challenge Pledge - Choose your favorite design, print and post in a visible spot to remind you of your commitment
Personal Success Tracker - track your participation in the weekly challenges and record your weight . Tracking habits is a proven method to support success. Choose from the printable PDF or the word document to save on your computer.

Starter Kits can be picked up at the Kickoff. Unfortunately, we are no longer able to mail the starter kits. If you cannot make it to the kickoff, you can drop by the Tang Education Center at any of these times:

BodPod

Rec Sports is partnering with the Healthy Holiday Challenge to offer BodPod - the most efficient and accurate information on fat and lean mass, resting metabolic rate (RMR) and total energy expenditure (TEE) - services to UC Berkeley staff at the discounted rate of $40 (originally $80), with Cal ID.

Sessions will be held October 30 through November 9 at the Wellness Center located in the RSF. Sessions will be 30-minutes and available within the following time periods, Monday-Friday:

7 a.m - 11 a.m.
12 p.m - 3 p.m.
5 p.m - 8 p.m.

A complimentary drop-in group class will also be offered to review your results. 

6-week Rec Sports Membership

Rec Sports info TBD, more to come.  

You must complete the RSF waiver (in confirmation email) and bring your staff ID to start your membership. Turn in your waiver at customer service.

Register for the Healthy Holiday Challenge by 9am on (Date TBA) to take full advantage of the membership, which begins (Date TBA). Those who register late (after 9am on Nov 3 - Nov 9) will not be able to start their membership until (Date TBA). 
Weekly challenge:
There will be a new simple challenge each week. If you're ready to make the challenge more difficult, increase the duration or frequency. 
Kickoff:
Monday, Date TBA | 12:10-1pm | Tang Education Center
Get excited to start the Healthy Holiday Challenge with fellow participants to learn more about the challenge, participate in fun activities, find others with similar goals, and win prizes!
There will be giveaways for all attendees, along with raffle prizes for attendance. You can also pick up your starter kit, which includes a table tent, cardio wheel, sticky notes, and a lunch bag! You will also have the opportunity to meet other participants that work near you, potentially finding a buddy for weekly check ins, walking, sharing healthy meals or recipes, or exercise!
Bring your own lunch. A scale will be available for anyone that would like to check their weight.
How to win prizes:
Weekly Prize Drawing. To be eligible for the weekly prize drawing, you need to report your participation each week by the deadline. Weekly prizes to be announced.
Options for reporting your participation include:
Online. A link will be provided to you each week in the newsletter. This short form takes less than a minute to complete.
Email Kim Guess at kguess@berkeley.edu(link sends e-mail). Put "HHC Participation" in the subject line and say what you did this week.
*Deadline for reporting participation is Tuesdays at 9am unless otherwise noted in the newsletter. For example, for Week 1, which runs Dates TBA, the deadline for reporting Week 1's participation is Date TBA.
Winners will be announced Wednesday mornings.
Healthier Together Prize
Earn a raffle entry for a special Cooking Kit grand prize by posting a social media photo of you working on your challenge or share a tip with #bewellatwork. If you don't have a facebook, instagram, or twitter, feel free to email your photos or tips to kguess@berkeley.edu(link sends e-mail). 
The deadline is also Tuesdays at 9am. The winner will be announced at the end of the challenge.
Note: Limit 1 entry per week. Profiles must be public for the post with the #hashtag to be found.
How to win the grand prize (Prize TBA):
The grand prize is (Prize TBA). To be eligible for the Grand Prize drawing, you must do both of the following:
Complete the program
Submit the final program reporting form. A link to the form will be provided in the newsletter. You need to report that you participated in the program for the 6 weeks.
Complete the program evaluation
Submit the online program evaluation. We will ask for your name but it will not be associated with your answers.
Deadlines:
You will be sent several email reminders with the links to the program completion and evaluation forms prior to the deadline. 
Resources:
Hunger-Satiety scale handout
Managing Holiday stress handout
Register on the UC Learning Center today!