Health Services for Undocumented Students
Along with academic stress, many undocumented students experience stress related to the political climate, xenophobia, racism, deportation fear, housing, family responsibilities, and career uncertainty. Understandably, all of these can impact mood, concentration, motivation, self-esteem, and overall well-being.
Our mental health program provides confidential spaces for undocumented students to get support from counselors that work closely with the Undocumented Student Program.  While each student's wellness plan will look different depending on their unique needs, all mental health services are FREE for undocumented students thanks to the support of private donors.
This includes:
Counseling  and Social Services visits beyond the brief counseling limits offered to all students

Psychiatry evaluations, appointments, labs, and medication 
Call (510) 642-9494 to get started. Learn more about counseling at the Undocumented Students Program. For help when we are closed, contact the After Hours Counseling Line at (855) 817-5667.  
Meet the Counselor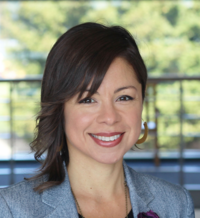 Diana Peña, PhD
Licensed Psychologist


Additional Counseling Options:

Confidentiality
Conversations with counselors are confidential, with a few rare exceptions, usually to protect your safety or the safety of others. Counselors keep brief written notes of their contacts with students and maintain a practice that does NOT include a student's legal status in their files. We don't want anything to be a barrier to students accessing help. If you have further questions about confidentiality, we encourage you to discuss them with a counselor. Learn more about our confidentiality practices.
Students can use the medical services at the Tang Center just as they would their regular doctor's office and urgent care center. Our facility is fully accredited, staffed by licensed and/or board-certified physicians, nurse practitioners, physician assistants, a nutritionist, and nurses.
Manage your health online, anytime, anywhere, with the eTang patient portal(link is external). Schedule appointments, transfer/refill prescriptions, send secure messages, see lab results, order STI and pregnancy tests and more!

Our confidential counseling services are topic specific such as chronic illness management, medical withdrawals, nutrition, substance abuse, body image and disordered eating, pregnancy, relationship violence and sexual assault, and gender identity counseling.
Professional health educators provide free lifestyle and behavior guidance to increase your academic and personal success on topics like time management, procrastination, resilience and stress management, exercise and sexuality.
Nutrition Drop-In Counseling
Nutrition education sessions are offered to all students and cover general nutrition topics including:
Eating for healthy weight and disease prevention
Eating on a budget
Simple meals and snacks for students
Vegetarian and vegan diet tips
Nutrition education sessions are approximately 15-20 minutes long and are scheduled on a drop-in basis. Drop-in nutrition education is FREE of charge.
Part of overall wellness, sexual health is more than just sex, condoms and STD testing; it also involves feeling informed and empowered. Find resources for getting informed, protected, and tested. Tang Tip: Did you know you can order your own STI testing?