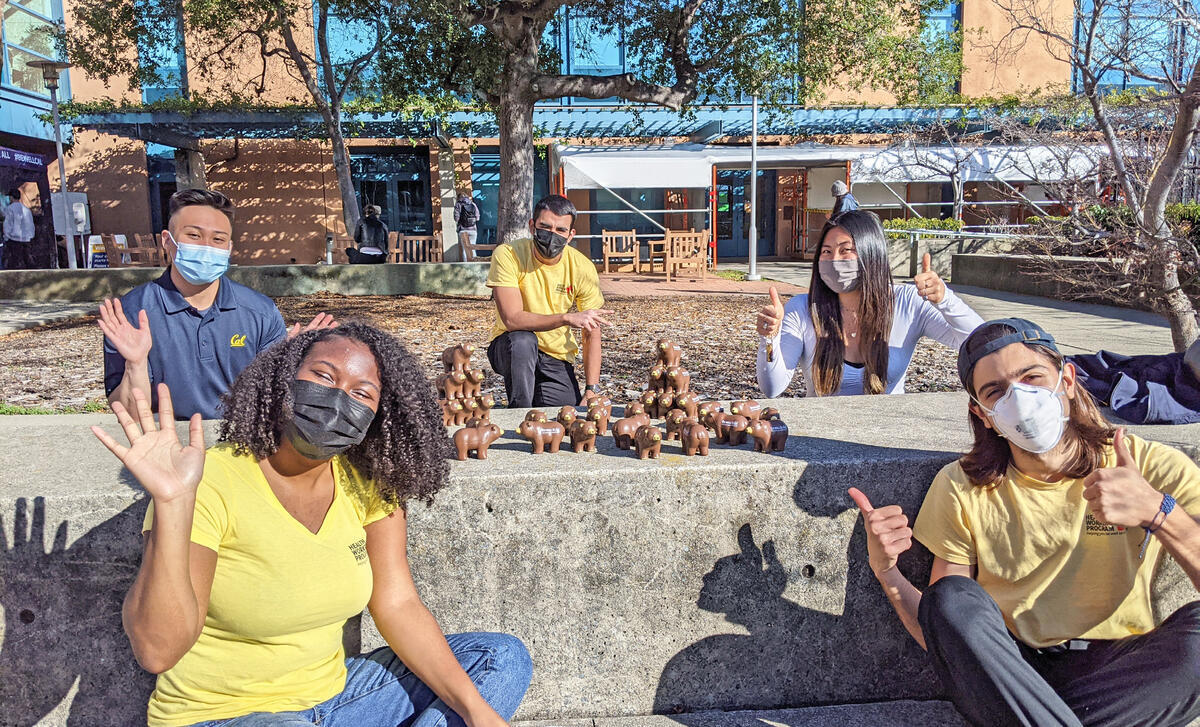 UHS Health Workers help create a culture of health and wellness across the UC Berkeley campus!
The Health Worker Program is a peer health education program dedicated to promoting healthy personal and residential community practices, including self-care, risk management, and use of UHS health care services. Health Workers work individually and as part of a team, and typically serve for 1-2 years in their residential or academic community.
What do Health Workers do?
Support people of different backgrounds for a range of health issues.  Empathize with their complex challenges. Explore options and share resources as a knowledgeable and non-judgemental peer. 
Dedicate 8 hours per week. Write and post weekly health tips. Be a visible and active health champion. Attend fieldwork class, 2P/NP units per semester.
Serve your own student community. Be a local "first point of contact" for the peers where you live (Res Halls, I-House, Bowles) or study (Academic Departments).
Make a one-year commitment to work, learn, and grow. Engage in experiential training and practice for the knowledge and skills that make a difference.
Health Worker Impact Reports