UHS Health Workers help create a culture of health and wellness across the UC Berkeley campus!
The Health Worker Program is a peer health education program dedicated to promoting healthy personal and residential community practices, including self-care, risk management, and use of UHS health care services. Health Workers work individually and as part of a team, and typically serve for 1-2 years in their residential or academic community.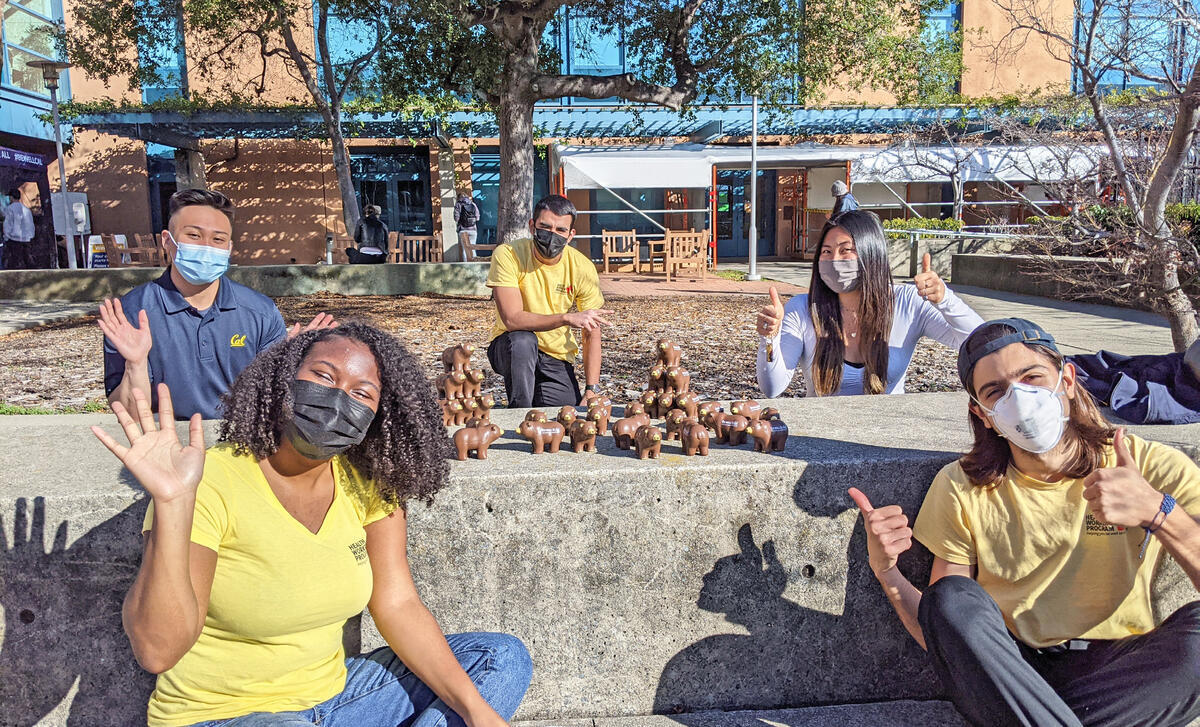 Apply to be a Health Worker!
Applications for our current open positions are evaluated and accepted on a rolling basis. We are currently accepting applications for PHC and IFC Health Workers. Please review the Greek Health Worker Role and Responsibilities description. See the recruitment flyer and video below for more information. Apply here by November 10, 2022.
Applications for Residence Hall and Academic Department Health Worker positions will open during Spring semester. Please check back for more information then.
If you have any questions, please email hwpcoordinator@gmail.com.
What do Health Workers do?
| | |
| --- | --- |
| | Support people of different backgrounds for a range of health issues. Empathize with their complex challenges. Explore options and share resources as a knowledgeable and non-judgemental peer. |
| | Dedicate 8 hours per week. Write and post weekly health tips. Be a visible and active health champion. Attend fieldwork class each Tuesday 5-6:30pm, 2P/NP units per semester. |
Serve your own student community.


Be a local "first point of contact" for the peers where you live (Res Halls, I-House, Bowles) or study (Academic Departments).

Make one-year commitment to work, learn, and grow. Engage in the experiential training and practice for the knowledge and skills that make a difference.
Gratitude Challenge
Gratitude is a powerful tool! We asked some Tang Center staff and student Health Workers to call someone they were grateful for and tell them why. Get your tissues handy for these emotional and uplifting stories!