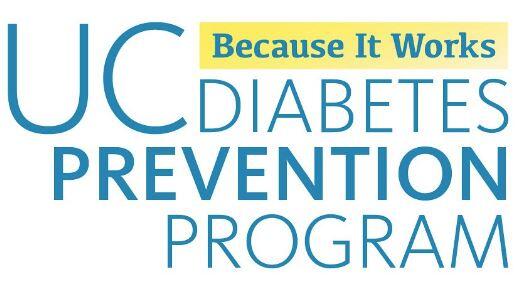 Diabetes Prevention Program
Through a collaboration with the University of California Office of the President/UC Health, and the UC Berkeley Healthy Campus Initiative the Diabetes Prevention Program (DPP) is offered for UC Berkeley staff, faculty, students and eligible spouses. UC Berkeley's DPP follows the guidelines for National Diabetes Prevention Programs, using a CDC approved curriculum, trained lifestyle coaches, and group support over the course of a year. 
The Diabetes Prevention Program provides education, encouragement, and the tools necessary to help individuals reach their health goals through lifestyle modifications. Participants meet in a classroom setting to discuss the CDC approved curriculum, which includes basic information on nutrition, ways to increase physical activity, stress management techniques, and ideas to stay motivated. The hour-long classes are held once a week for the first three months, biweekly for month four, and monthly for months five through twelve.
For more inspiration watch the UCLA Housing and Hospitality video created by UCLA Housing and Hospitality Marketing and Communications Team and commit to DPP in 2020!
Eligibility to Participate 
At least 18 years old;
BMI of 25 or greater; (Individuals of Asian descent may have a BMI of 23 or greater);
AND one of the following:
Past diagnosis of gestational diabetes
A blood test with a prediabetes diagnosis in the last year
A score of 5 or greater according to the Risk Test
How to Enroll
1. Review eligibility requirements
2. Complete online enrollment form (now closed)
3. Attend class beginning January 2021
Know Your Numbers Health Screenings
September 2020 at Tang Education Center - Dates coming this Fall!
Appointments offered every 15 minutes, 7:30–10am (free for UC Berkeley Employees enrolled in DPP)
Register using the linked dates above
Why know your numbers? 
Knowing your numbers is one of the best ways to evaluate your health by identifying your risk and providing motivation for managing your health. Even if you feel great and look healthy, you may not know what's going on inside. Many diseases are "silent" and affect your health long before you feel anything wrong.
Know Your Numbers is a voluntary, fasting health screening including total cholesterol, HDL, LDL, and triglycerides, glucose, blood pressure, weight, and waist circumference.  Receive your confidential results (seen only by Be Well at Work - Program staff) and resources for follow-up immediately. Plan for 20-30 minutes to complete the screening. 
1. Click on the linked dates above
2. On the Know Your Numbers header select "Register"
3. Next select "Add"
4. Choose your appointment time and select "Add"
5. View the Registration Summary and click "Register"
Click here for more instructions and step by step photos. 
Follow-up: 
Leading a Healthy Lifestyle Webinar provides the educational foundation to a healthy lifestyle, especially as a first step following Know Your Numbers Health Screening. Scroll down to the webinars section to listen.
Testimonials
"My appointment was this morning and I can't begin to say thank you enough for offering this service. I took advantage of it last year and, unfortunately, my numbers were so unhealthy that I was advised to contact my doctor immediately. My numbers were not even close to the healthy range. It was obvious that I needed to do something. Given the needs of other people in my household I had been postponing my own checkups and now it was time to get in. As a result of your setting off the alarm I am now happy to say that a year of medication (lowest dose I am happy to write), healthier eating, more exercise ---- drum roll please --- I have excellent numbers! Thank you so much for this service. It is invaluable. I'll be back next year to check again and make sure I stay on track."
Contact Information
For more information about DPP or to enroll in an upcoming class, contact Cori Evans at
corievans@berkeley.edu
.  
Housing, Dining and Facility Services Diabetes Prevention Program