"Help!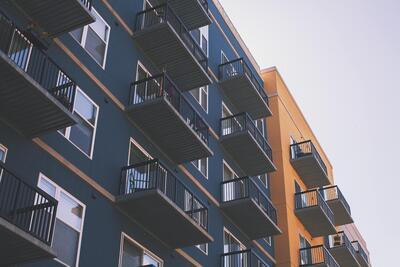 My first year is about to end and I need to find a place to stay
 asap.  What

 are some strategies that people use to find roommates or look for places to stay? I need to maximize my reach at this point!"
---
My go-to strategy is scanning my friend group, seeing who's looking to live where and with who, and just really going hard on reaching out about it. It can be hard at first making that first move with your friends because sometimes you just aren't sure if your relationship is at that place yet, but I can guarantee that everyone else is kinda freaking out about housing too, and would love for someone to get the conversation rolling about it.

Also! If you've looked through all your friends and you can't really think of anyone you'd like to live with, join Berkeley's Housing page on Facebook. Around this time there are posts every 20 minutes about people looking for housing or looking for people to live with, and if you subscribe to get push notifications from that page you can be the first person to message a poster about housing and snatch the housing you want!
Justin
The search for housing at Berkeley can be insane! Students are scurrying to find a place to stay for the school year, but with the new acceptance of student, it has become increasingly difficult to even find a sublet. I would suggest looking at Cal's Housing page on Facebook. Sometimes, people post listings on Free and For Sale as well. Be on the look out for new places that are posted daily. In addition, you might also be able to find some places online, using some of Berkeley's resources, such as Cal Rentals or apply for a spot in one of the co-ops on campus! The Berkeley International Office also provides a list of places that you can look into. You can try posting on the housing page to see if you can possibly room with someone in a double. This may sound extreme, but you may even look into subletting an Airbnb for an extended period of time. Ask your friends to direct you to any people who are also looking for housing. If you don't mind leaving a few miles from campus, another option would be to look at housing near the Berkeley Marina or in a nearby city, such as Oakland or Albany. Good luck and keep searching! It may just require a little time! 
Angela
We all know the stress of finding housing, especially due to the housing shortage in Berkeley. I firmly believe that the best way to find potential roommates is just through connections you already have. Let all of your friends know that you need a place for next year, and even if they aren't looking, they might be able to point you to another one of their friends who also needs to find a place. There are also numerous Housing pages on Facebook through Berkeley, named "Housing" or "Roomates." Cal Housing's website is also pretty useful, and the page has links to off-campus property management companies. 
Good luck! 
Simran