Surviving a Long Distance Relationship 101
---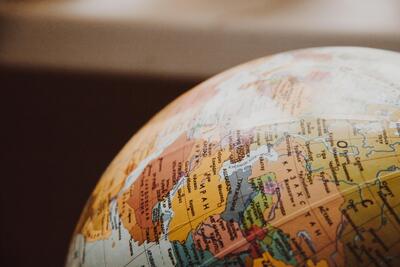 Hi everyone!
I am sure there are a good number of you out there who are about to take on a long distance relationship.  Just because you might be going to a different school than your significant other does not mean that your relationship is doomed!  I will share a few secrets that might help you survive the long distance relationship. 
Secret #1:  It does not matter whether your significant other goes to the same or different school as you.  As long as you stay connected, intimate, part of each other's life, and focused on one another, the distance will not matter.  Thank goodness for technology.  Always find time to talk to one another.  You can have fun with this by using different social media platforms such as SnapChat or Instagram.  If you are a foodie like myself, share your meals.  It is small way to keep your partner connected with your life.  If you are a music lover, share songs with your partner!  Keep them up to date with things you currently obsessed with.  If you are a Netflix junkie also like myself, maybe take an hour out of your day to watch a TV series "together."  This gives you a common interest and something to talk about together.
Secret #2:  It is not going to be easy, so expect a rocky road ahead.  However, all relationships are a roller coaster whether you are in same school or not.  Do not let your distance be an excuse for arguments.  Be understanding of one another.  Know how much space to give and how much affection you need to contribute.  If you get into an argument, it is okay!  Learn from your mistakes and move forward.  There is no such thing as a perfect relationship, only a strong one.
Secret #3:  From personal experience, I have learned how important it is in a long distance relationship to save a date to see one another.  Even if it is in a few months, it is crucial that you and partner can look forward to seeing one another in the future.  Whether it is you flying to his/her school or you going to an event a concert together, saving a date maintains hope in the relationship.  It really helps having fun to look forward to, and when you are together, treasure the moments as much as possible.  Be yourself and don't be afraid to show your flaws.  That is what helps maintain a strong and healthy relationship. 
Hope these secrets help!
Lauren