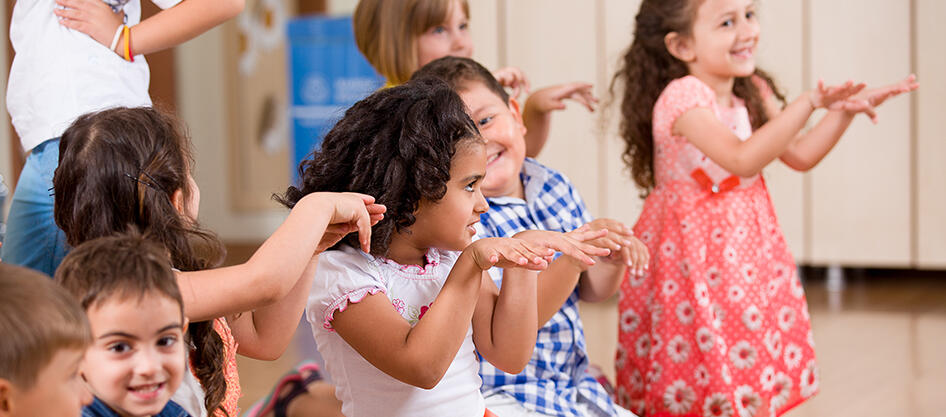 UC Berkeley operates five centers on or near the UC Berkeley campus which serve University families.
Students are eligible for subsidized tuition at our Early Childhood Education Program. Lactation rooms around campus are available to help facilitate the breastfeeding efforts of faculty, staff, and students. Parents can also access useful advice, reviews and recommendations from the campus sponsored Berkeley Parents Network, an interactive parent-to-parent email network for the community of parents in the Berkeley area.
Back-up Childcare Resources:
Types of Child Care
Child Care Centers
A Child Care Center (or Day Care Center) is usually located in a commercial building. Centers are larger and enroll more children. Oftentimes, a Child Care Center will group children by age.
Family Child Care Homes
A family Child Care Home must be in the licensee's own home, and reflects a home-like environment. There are small and large Family Child Care Homes.
Small Family Child Care Homes provide care to no more than 8 children.
Large Family Child Care Homes provide care to no more than 14 children.
Nanny Share
A Nanny Share is typically two or more famillies who employ one nanny to watch their children. The nanny may watch all the children together, or a shared schedule tailored to specific famililes needs may result in a split schedule and seperate care of the children.
Au-Pairs
An Au-Pair is typically defined as a person who goes abroad to live with a family in order to learn a language or about a culture in exchange for childcare and a stipend. 
Community Resources
Child Abuse Reporting Agencies
Child Welfare Services
In Alameda County:

CWS Agency
P.O. Box 12941
Oakland, CA 94607
Phone: (510) 259-1800
Fax: (510) 780-8620
www.acgov.org
In Contra Costa: 

CWS Agency
40 Douglas Drive
Martinez, CA 94553-4068
Phone: (925)646-1680 central
Phone: (510) 374-3324 west
Phone: (925)427-8811 east
Fax: (925) 646-1698
www.co.contra-costa.ca.us
In San Francisco:

CWS Agency
P. O. Box 7988
San Francisco, CA 94120
Phone: (415) 558-2650
Phone: (800) 856-5553
Fax: (415) 558-2211
www.ci.sf.ca.us
In Marin:
CWS Agency
20 North San Pedro Rd, Suite
2028
San Rafael, CA 94903
Phone: (415) 499-7153
Phone: (415) 479-1601 TDD
Fax: (415) 499-3279
www.co.marin.ca.us
Childcare Resource & Referral
Bananas
BANANAS is a non-profit child care referral and support agency serving the diverse families in Northern Alameda County, California. This agency provides free parenting information, workshops and referrals to family child care, child care centers, preschools, babysitters, in-home caregivers, nannies and playgroups. We provide subsidized child care for parents in need. We also offer training, workshops, classes and technical support to caregivers and child care programs to assure parents a wide selection of quality care.
Child Care Council
The Contra Costa Child Care Council is a private, nonprofit organization governed by a volunteer Board of Directors. Its mission is to provide leadership to promote and advance quality care and early education. Free or low cost programs and services are provided which are designed to support and empower parents and child care providers so that children, families and communities benefit. Through community-based offices in Richmond, Concord, Antioch and Brentwood, and the main office in Concord, the Child Care Council provides services, such as:
Free child care referrals
Parent education and resources to help families make the best child care choices
Financial assistance to low-income working families to make quality child care services more accessible
Child health, nutrition and safety education
Child care provider training and development to help them build sustainable businesses and to provide quality, healthy, and age-appropriate care
Public education and advocacy
For additional information, call the main office at (925) 676-5442, or the community-based office nearest you.
Childcare Licensing Program (California Dept. of Social Services)
The Child Care Licensing Program strives to provide preventive, protective, and quality services to children in care by ensuring that licensed facilities meet established health and safety standards through monitoring facilities, providing technical assistance, and establishing partnerships with providers, parents, and the child care community. 
Cultural Care Au Pair's childcare and cultural exchange program offers families affordable childcare customized to their needs with a unique international perspective. Au pairs live with you as a member of your family while providing up to 45 hours of childcare each week. 
Child Care Aware is a non-profit initiative committed to helping parents find the best information on locating quality child care and child care resources in their community. They do this by raising visibility for local child care resource and referral agencies nationwide, and by connecting parents with the local agencies best equipped to serve their needs.
This website provides the support necessary to enable parents to become effective consumers of child care through empowering information on the components of quality child care.
Allows you to search for childcare for date nights, daycare closure, nanny vacations, reccurring coverage, or for pop-up events such as weddings. 
Infant/Toddler Programs
2100 Browning Street 
Berkeley, CA 94702 
Phone: (510) 548-1414

The Child Education Center (CEC) is a full-service, full-time day care center and preschool, licensed by the State of California to provide care for children from three months of age to five or six years (first grade entry). CEC is located one block south of University Avenue, and three blocks west of Sacramento. The North Berkeley BART station is six blocks away, and several AC Transit lines are one block away on University Avenue. CEC offers a range of scheduling options to suit your family's needs including full-time, part-time, and limited flex-option spaces, and offers a discount for families enrolling more than one child.
2407 Dana Street 
Berkeley, CA 94704 
Phone: (510) 848-6242 
Fax: (510) 848-3118
Email: info@fpcberkeley.org
Cornerstone Children's Center is a state-licensed Christian child care and preschool for children birth through pre-kindergarten. Open weekdays from 7:30 AM-5:30 PM, with year-round flexible scheduling offered.
1484 University Avenue
Berkeley, CA
Preschool Programs
Anna Head 1
2537 Haste Street
For children ages 24 months to 36 months
Anna Head 2
2537 Haste Street
For children ages 35 months to 56 months
2900 Dwight Way
For children ages 30 months to 56 months
Haste Street Child Development
2339 Haste Street
For children ages 3 months to 56 months
The Harold E. Jones Child Study Center 
2425 Atherton Street
For children ages 32 months to 56 months
2330 Prince Street 
Berkeley, California 94705info@themodelschool.org
There are two multi-age group Pre-Kindergarten classes for children ages 3 through 5.
2727 College Ave
Berkeley, CA 94705
Phone: (510) 549-9342
stjohnit@gmail.com
Has capacity for 24 preschoolers, ages 30 months - 5 years
Woolly Mammoth Childcare and Preschool
2300 Bancroft Way 
Berkeley, CA 94704 
Phone: (510) 548-4779
Has capacity for 10 preschoolers, ages 2 ½- 6 years.
Full time rate: $1120
Part-time: 2 days, $900; 3 days, $1000
Afterschool Day Care Sites
K-2 
2601 Warring Street, Building 15
for children ages 58 months to 84 months (Kindergarten - 2nd grade)