Career Counseling Internship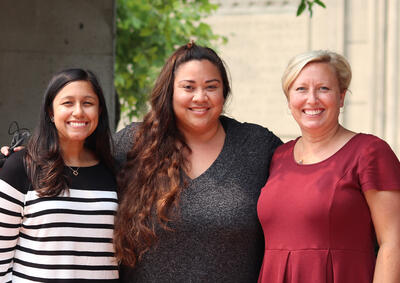 The Career Counseling Internships provide training and experience with university students seeking career, academic, and personal development, with an emphasis on individual counseling. Career Interns participate in the many career-related components of CAPS including one-on-one career counseling, workshops, outreach to the campus community, and the career resources library. In addition, interns may design or be involved in other programs which meet their unique training interests.
Career Interns will receive weekly individual and group supervision as well as regular trainings on relevant counseling topics. Supervision typically meets practicum for Marriage Family Therapy counseling programs.
The minimum time commitment for the Career Counseling Internship is 16 hours per week for one academic year (late August to late May). A typical time commitment for a Career Counseling Intern follows:
| | |
| --- | --- |
| Individual Counseling | 6 Hours |
| Group Counseling & Workshops | 2 Hours |
| Career Resources Library | 3 Hours |
| Supervision, Training, and Administrative Time | 5 Hours |
QUALIFICATIONS:
Second or third-year student in career counseling or related graduate program
Basic understanding of counseling and career theories, career testing, and use of occupational resources
Sensitivity to multicultural issues of a diverse university student population
Effective counseling skills
APPLICATION PROCEDURES:
Brief (one page) statement of interest in the Career Counseling Internship Program
Recent transcript including course work in career theory, testing, and counseling skills (may be unofficial)
Description of previous experience with the following: counseling, workshops, and test interpretation
Resume
Please send application materials to:
Christopher McLean, Ph.D., Career Program Manager
Counseling & Psychological Services
University of California, Berkeley
Tang Center, 2222 Bancroft Way
Berkeley, CA 94720-4304
Phone: (510) 643-2901
Fax: (510) 642-2368
cmclean@berkeley.edu
*Deadline for Application: February 21st, 2020*