Find details and links from our Instagram posts!
Meet the Nutrition Outreach Workers 
The Nutrition Outreach Workers are at various nutrition events around campus and on their blog! 
Post from 2/23/18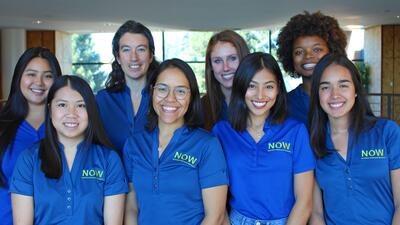 Back row: Katie, Nikki S, Elia, Alexsys
Front row: Nikki C, Lucy, Kim, Monica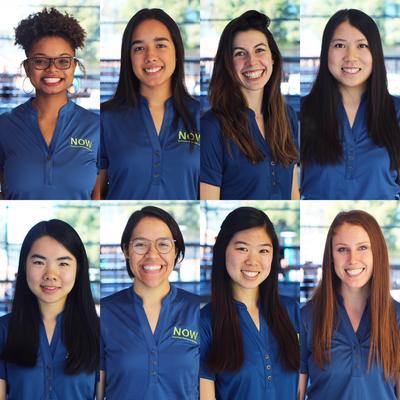 Top (left to right): Alexsys, Elia, Katie, Kim
Bottom (left to right): Lucy, Monica, Nikki C, Nikki S
National Condom Week

For National Condom Week, the Sexual Health Education Program was on Sproul Plaza every day, 11am-2pm with sexual health tips, safe sex supplies, resources and more! 
Posts from 2/12/18 - 2/16/18.
Health Worker Tip - Sexual Health
Prioritize your sexual health through testing and education, communicating with your partner, practicing safe sex, defining your personal boundaries, and respecting yourself and others! See Sexual Health Education Program's resources.
Post from 2/14/18
UHS Nutrition Team 
Meet the UHS Nutrition Team! They're busy planning tons of fun nutrition workshops! You can also read their nutrition blog!
Photographed: UHS Nutrition Outreach Workers (students) and Registered Dietitians Sarah Minkow and Toby Morris.
Post from 2/9/18
Health Worker Tip - Social Health
Social health is a key part of overall wellness! Building nurturing, supportive relationships reduces stress, leads to a healthier immune system & helps you concentrate~ Get some conversation tips. 
Post from 1/31/18
Drop-In Flu Clinic
Help yourself stay well by getting a flu shot at the drop-in clinic Tues. 1/23, 12-5pm!
Post from 1/23/18
Menstrual Supplies at SHIO office and Health Promotion
Visit the SHIO office on the third floor or Health Promotion on the second floor to grab free menstrual supplies.
Post from Sept 2017